Get through your inbox, faster
DetoxBox is a browser extension that helps you unsubscribe from unwanted mailing lists and focus on important emails
Privacy focused: your emails never touch our server.

Preview before unsubscribing.

No need to change any Gmail settings.
No more clutter in your inbox! Get to inbox zero with DetoxBox.
Step 1: select all unwanted lists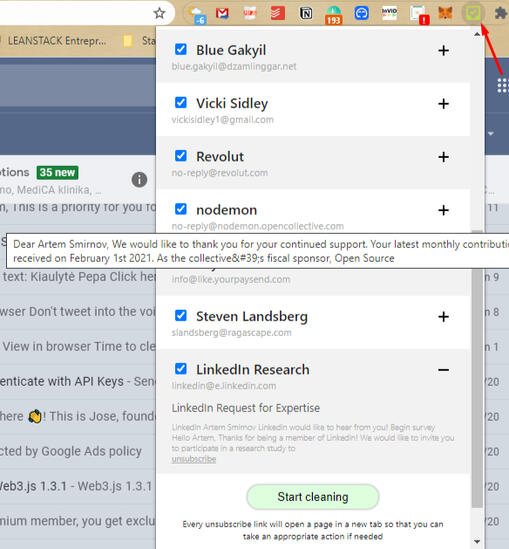 Step 2: click the button
Leave your email below to be notified when it's available.
We won't share your email with third parties.